Faster, easier patient care starts right here.
Choose
BioPlus Specialty Pharmacy

from your EHR tool or fax us the appropriate referral form(s).
To download a referral form, click the blue button with the given specialty's name, found below under the Referral Forms tab. To watch videos and get prescribing info for medications that BioPlus offers, click the Drug List tab.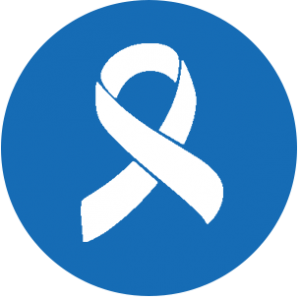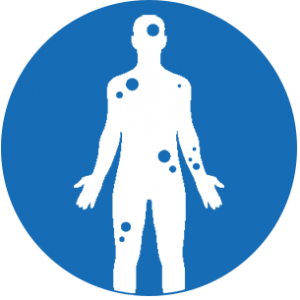 Autoimmune and Neuromuscular Conditions
Immune Deficiency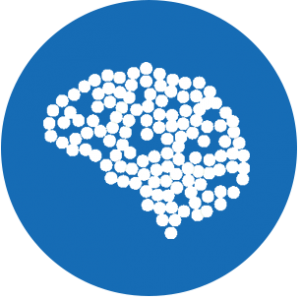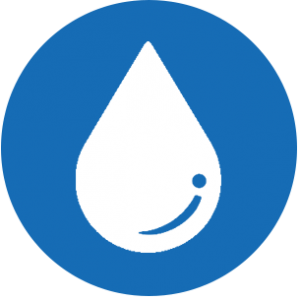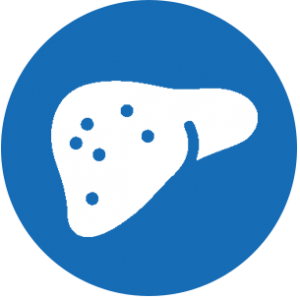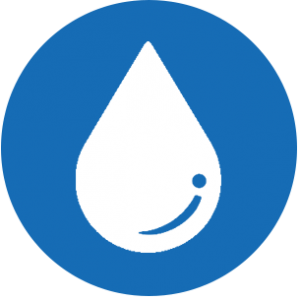 Hemophilia and Bleeding Disorders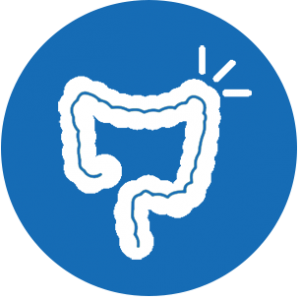 Crohns & Ulcerative Colitis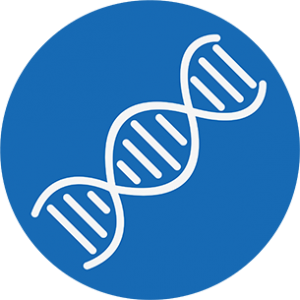 Drug Name

Specialties

Video

Cimzia®

Crohn's UC, Rheumatology

Entocort® EC

Crohn's UC

Entyvio®

Crohn's UC

Humira®

Crohn's UC, Derm

atology

, Rheum

atology

Inflectra®

Crohn's UC, Onc

ology

– Infusion

Remicade®

Crohn's UC

Simponi®

Crohn's UC, Derm

atology

, Rheum

atology

Stelara®

Crohn's UC, Derm

atology

, Rheum

atology

Uceris®

Crohn's UC

Xeljanz®

Crohn's UC, Rheumatology

Xifaxan®

Crohn's UC

Cosentyx®

Dermatology, Rheumatology

Ilumya™

Dermatology

Otezla®

Dermatology, Rheumatology

Siliq™

Dermatology

Skyrizi™

Dermatology, Rheumatology

Taltz®

Dermatology, Rheumatology

Tremfya®

Dermatology

Actemra®

Rheumatology

Enbrel®

Rheumatology

Kevzara®

Rheumatology

Olumiant

Rheumatology, Dermatology

Orencia®

Rheumatology

Forteo®

Onc

ology

– Infusion, Osteoporosis

Boniva®

Osteoporosis

Evenity™

Osteoporosis

Prolia®

Osteoporosis

Reclast®

Osteoporosis

Tymlos™

Osteoporosis

Epclusa®

Hepatitis C

Harvoni™

Hepatitis C

Mavyret™

Hepatitis C

Ribavirin

Hepatitis C

Vosevi™

Hepatitis C

Zepatier™

Hepatitis C

Avonex®

MS

Betaseron®

MS

Copaxone®

MS

Extavia®

MS

Kesimpta®

MS

Gilenya®

MS

Glatopa®

MS

Mayzent®

MS

Ozobax™

MS

Plegridy™

MS

Rebif®

MS

Rebiject

MS

Tecfidera™

MS

Tetrabenazine

Huntington's disease

Zeposia®

MS

Erleada™

Onc

ology

– Urology, Onc

ology

– Oral

Xtandi®

Onc

ology

– Urology, Onc

ology

– Oral

Yonsa®

Onc

ology

– Urology, Onc

ology

– Oral

Zytiga™

Onc

ology

– Urology, Onc

ology

– Oral

Afinitor®

Onc

ology

– Pediatric, Onc

ology

– Oral

Rinvoq™

Dermatology, Rheumatology

Afinitor Disperz®

Onc

ology

– Pediatric, Onc

ology

– Oral

Exjade®

Onc

ology

– Pediatric, Onc

ology

– Oral

Deferiprone

Onc

ology

– Pediatric

Gleevec®

Onc

ology

– Pediatric, Onc

ology

– Oral

Jadenu™

Onc

ology

– Pediatric, Onc

ology

– Oral

Sprycel®

Onc

ology

– Pediatric, Onc

ology

– Oral

Agrylin®

Onc

ology

– Oral

Sorafenib

Onc

ology

– Oral

Lenvima®

Onc

ology

– Oral

Besponsa™

Onc

ology

– Oral

Daurismo™

Onc

ology

– Oral

Femara®

Onc

ology

– Oral

Lorbrena®

Onc

ology

– Oral

Mektovi®

Onc

ology

– Oral

Mylotarg®

Onc

ology

– Oral

Odomzo®

Onc

ology

– Oral

Onureg®

Onc

ology

– Oral

Piqray®

Onc

ology

– Oral

Rydapt®

Onc

ology

– Oral

Prednisone

Onc

ology

– Oral

Talzenna™

Onc

ology

– Oral

Targretin®

Onc

ology

– Oral

Vizimpro®

Onc

ology

– Oral

Bosulif®

Onc

ology

– Oral

Braftovi®

Onc

ology

– Oral

Cytoxan®

Onc

ology

– Oral

Faslodex®

Onc

ology

– Oral

Herceptin®

Onc

ology

– Infusion

Ibrance®

Onc

ology

– Oral

Inlyta®

Onc

ology

– Oral

Kisqali®

Onc

ology

– Oral

Mekinist

Onc

ology

– Oral

Pomalyst®

Onc

ology

– Oral

Revlimid®

Onc

ology

– Oral

Sutent®

Onc

ology

– Oral

Tafinlar®

Onc

ology

– Oral

Tarceva®

Onc

ology

– Oral

Tasigna®

Onc

ology

– Oral

Temodar®

Onc

ology

– Oral

Thalomid®

Onc

ology

– Oral

Tykerb®

Onc

ology

– Oral

Votrient®

Onc

ology

– Oral

Xalkori®

Onc

ology

– Oral

Xeloda®

Onc

ology

– Oral

Zolinza®

Onc

ology

– Oral

Adrucil®

Onc

ology

– Infusion

Abraxane®

Onc

ology

– Infusion

Alimta®

Onc

ology

– Infusion

Keytruda®

Onc

ology

– Infusion

Opdivo®

Onc

ology

– Infusion

Perjeta®

Onc

ology

– Infusion

Remicade

Onc

ology

– Infusion

Rituxan®

Onc

ology

– Infusion

Velcade®

Onc

ology

– Infusion

Yervoy®

Onc

ology

– Infusion

Avastin®

Onc

ology

– Infusion

Arzerra®

Onc

ology

– Infusion

Darzalex Faspro®

Onc

ology

– Infusion

Darzalex®

Onc

ology

– Infusion

Eloxatin®

Onc

ology

– Infusion

Empliciti®

Onc

ology

– Infusion

Erbitux®

Onc

ology

– Infusion

Gazyva®

Onc

ology

– Infusion

Gemzar®

Onc

ology

– Infusion

Herzuma®

Onc

ology

– Infusion

Ixempra®

Onc

ology

– Infusion

Jevtana®

Onc

ology

– Infusion

Kadcyla®

Onc

ology

– Inf

usion

Kanjinti™

Onc

ology

– Infusion

Kyprolis®

Onc

ology

– Infusion

Mvasi™

Onc

ology

– Infusion

Ogivri®

Onc

ology

– Infusion

Ontruzant

Onc

ology

– Infusion

Paraplatin®

Onc

ology

– Infusion

Platinol®

Onc

ology

– Infusion

Riabni™

Onc

ology

– Infusion

Ruxience™

Onc

ology

– Infusion

Taxol®

Onc

ology

– Infusion

Tecentriq®

Onc

ology

– Infusion

Torisel®

Onc

ology

– Infusion

Trazimera™

Onc

ology

– Infusion

Truxima®

Onc

ology

– Infusion

Zirabev™

Onc

ology

– Infusion

Zometa®

Onc

ology

– Infusion

Atripla®

HIV

Biktarvy®

HIV

Combivir

HIV

Complera®

HIV

Apretude

HIV

Cabenuva

HIV

Descovy®

HIV

Edurant®

HIV

Emtriva®

HIV

Epivir

HIV

Epzicom®

HIV

Evotaz™

HIV

Fuzeon®

HIV

Genvoya®

HIV

Intelence®

HIV

Isentress®

HIV

Kaletra

HIV

Lexiva

HIV

Norvir

HIV

Odefsey®

HIV

Pifeltro™

HIV

Prezcobix®

HIV

Prezista

HIV

Rukobia®

HIV

Reyataz®

HIV

Selzentry

HIV

Stribild®

HIV

Sustiva®

HIV

Tivicay

HIV

Triumeq

HIV

Trizivir®

HIV

Trogarzo™

HIV

Truvada®

HIV

Viracept®

HIV

Viread®

HIV

Viramune XR®

HIV

Zerit®

HIV

Astagraf Xl®

Transplant

Azasan®

Transplant

Cellcept®

Transplant

Envarsus XR®

Transplant

Imuran®

Transplant

Myfortic®

Transplant

Neoral®

Transplant

Prograf®

Transplant

Rapamune

Transplant

Sandimmune®

Transplant

Zortress

Transplant

Solesta

Crohn's UC

Cibinqo™

Dermatology

Adbry™

Dermatology

Alecensa®

Oncology – Oral

Gavreto®

Oncology – Oral

Rozlytrek®

Oncology – Oral

Cotellic®

Oncology – Oral

Erivedge™

Oncology – Oral

Zelboraf®

Oncology – Oral

Ocrevus®

MS

Lucentis®

Ophthalmology

Enspryng®

Ophthalmology

Amjevita™

Dermatology, Rheumatology, Crohn's UC